Anthony Payten BVSc (Hons) MANZCVSc
Veterinarian
Anthony grew up in Cowra in the Central West and graduated from Sydney University in 1999. He has worked in the Lower Hunter predominantly since graduating.
Anthony's interests are in Small Animal Surgery and Ultrasonography. In 2012, Anthony became a member of the Australian and New Zealand College of Veterinary Scientists in the area of Small Animal Surgery. Outside of work, Anthony enjoys rugby union, running and surf life saving.
Anthony and his wife Kelly have three young sons and daughter. They have a much loved cat called Miffy who was adopted as a rescue kitten in Orange, Lacy the Labrador and six spoilt chooks.
---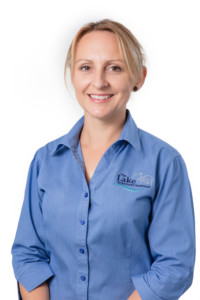 Kelly Payten BVSc (Hons)
Veterinarian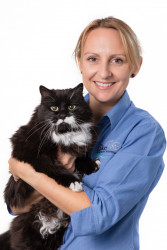 Kelly grew up locally in Charlestown and studied at Sydney University, graduating in 2006.
She started her first job in Orange NSW, before deciding the cold and the midnight calvings were too severe, and moved back to the warmer weather of Newcastle.
She has since worked locally with small animals. Kelly mainly works at the Charlestown practice.
Kelly's veterinary interests are ultrasonography, cardiorespiratory medicine as well as soft tissue surgery.
She lives with her husband Anthony, their three sons, daughter, Miffy the cat and Lacy the Labrador. Outside of work she enjoys reading, pilates, running and tennis.
---
Fiona Giblin BVSc
Veterinarian
Fiona was born and raised in Sydney, and graduated from Sydney University with honours in 2005. She worked in England for 3 years before heading to the Hunter Valley. A recent move to Newcastle has seen her join the team at The Lake Vets.
Fiona's interests are surgery and low stress handling, ensuring your pet's visit is a positive one, rather than a fearful one!
She lives with her husband, 3 daughters and 2 border terriers. Outside of work Fiona's interest are camping with friends and family, enjoying everything the beach has to offer, and Zumba.
---
Jenny Warland BVSc
Veterinarian
Jenny graduated from Sydney University in 1995, and moved into a small animal practice in Gosford, then Raymond Terrace, before joining the Lake Veterinary Hospital in 1999. Jenny originally worked full time at the Lake Vets Clinics, reducing to part time after her children were born.
Family commitments and injury have lead to Jenny having some time away from the clinic, but is excited to be back with us again now. Jenny and her husband Michael have 3 furry pets Pepper the Bernese Mountain Dog, Pebbles and Smudge- two Domestic Mediumhair rescue kittens. Jenny also keeps tropical fish. All pets are a much loved part of the family. Jenny has two very busy children, Connor and Breanna. Jenny's time outside the clinic is taken up by helping her husband manage his business, driving the children everywhere, caring for the pets and occassionally she finds time for craft or painting! Jenny is also quite involved with her church and sings there most Sundays.  
---
Laura Chapman BVsc
Veterinarian
Laura grew up on Sydney's North Shore and overseas. She completed a Bachelor of Science and a Masters degree in wildlife management from the University of Sydney before moving to Townsville to complete a Bachelor of Veterinary Science from James Cook University. She graduated in 2013 and has since worked as a vet in Canberra, on the Central Coast and now the Newcastle area which she calls home with her two cats and two dogs. Laura has a special interest in medicine and looks forward to helping your fury friends. Laura enjoys everything outdoors in her spare time such as snorkeling, kayaking, bush walking and snowboarding.
---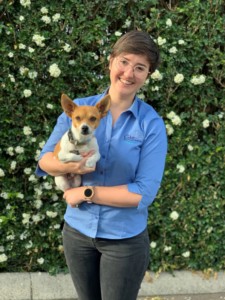 Allie Cornell BVSc
Veterinarian
Allie grew up in the small Snowy Mountains town of Tumbarumba. She then went onto study veterinary Science at Charles Sturt University, graduating in mid 2017. Her first 2 and a half years as a veterinarian were spent in mixed practice in Griffith NSW. Allie joined the team at Lake Vets in February 2020.
Her passions include small animal surgery, geriatric medicine, and dentistry. Outside of work Allie enjoys bush walking and camping.
Allie and her partner Zac share two little dogs, Hooch and Obi, one bearded dragon, three geckos, and five pythons.
---
Zoe Whitfield
Veterinarian
Zoe graduated from University of Sydney in 2016 with 1st class honours. She has done further study on tick paralysis and worked in a pet loving vet hospital in Sydney over the last 3 years.
Zoe has special interests in medicine and dentistry.
Zoe grew up in country Victoria. Outside of work Zoe enjoying long distance open water swimming. Recently Zoe competed in and won the 20km Rottnest Island channel swim. Zoe will be working at Charlestown and looks forward to meeting you and your pet.
---