August and September 2020 Newsletter
Issue 84
To all our valued clients:
With the current COVID-19 situation in Australia, we wanted to reassure all our clients we are committed to providing ongoing health care for your pets. It's time to be a family. All of us.
We use adaptil spray for dogs and feliway spray for cats to decrease the stress of the visit for your pet along with lots of cuddles and some tasty treats. We can also do some minor treatments outside.
Here is a link to a video of what your pet does when they come into our hospital so you know they are in safe and caring hands. https://www.facebook.com/301965253195268/videos/266182164569248
We have special measures in place and extra precautions for people at high risk to COVID-19.
Read on to meet our new Eco Hero, behaviour class information and a photo of the new Charlestown reception area.
Cats Get Arthritis Too
Studies show that arthritis in cats is far more common than owners expect, with many elderly cats showing radiographic evidence of arthritis in the limb joints. Many of us don't recognise the symptoms in our feline companions as we just simply think they slow down and get tired as they get older.
One of the very early signs is that the cat stops jumping up on benches, and sometimes not even onto beds anymore, and just 'slows down'. Typically, as the disease progresses, the cat stops grooming along it's back and base of the tail because it is uncomfortable to reach there. Eventually cats become very grumpy and immobile.
Other signs include:
An inability to jump up and play as they once did
Change of resting locations
Difficulty going up or down stairs
Difficulty using the litter tray
Difficulty going in or out of the cat flap
Becoming stiff after resting
Difficulty grooming, poor coat condition
Not accessing the food bowl as often, possibly weight loss
Less exercise, not using scratching post, overgrown nails
Less interaction with other pets or owners
Aggressive behaviour when being approached, touched or moved (due to pain).
Management of arthritis in cats
Medications like the anti-inflammatory liquid meloxicam and a course of pentosan which is 4 weekly injections can be very effective at controlling the pain and inflammation associated with arthritis. Never give human painkillers, such as aspirin, nurofen and paracetamol as these can be very lethal to cats. If you have any concerns about your cats mobility please make an appointment to see one of our friendly veterinarians and help your cat feel more comfortable. Keeping litter trays closer to your cat's main living area is helpful along with ensuring the tray is easily accessible by not being too deep.
---
Chocolate Toxicity
Easter is a time that most of us look forward to, allowing us guilt free consumption of lots of CHOCOLATE.
Our pets, particularly dogs have a sweet tooth for chocolate. Ingestion of chocolate for our pets can be life-threatening.
Clinical signs include: hyperactivity,anxiousness,vomiting, diarrhoea and abnormal heart rhythms.
These cases require veterinary care immediately to remove the toxin and manage the patient. If your pet does eat any amount of chocolate, ring us straight away. This will allow us to assess and induce vomiting if necessary and give your pet supportive care.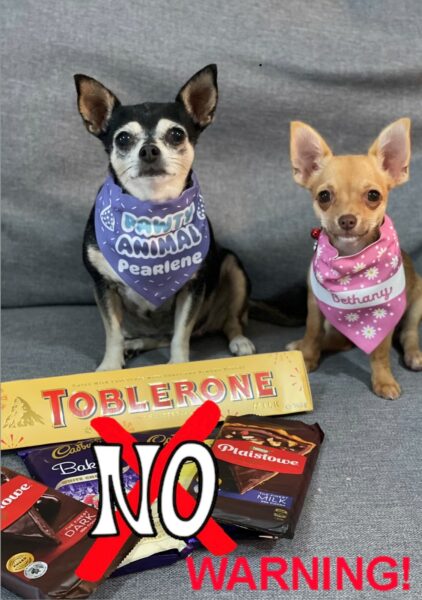 ---
Easter Hampers are back!
Happy Easter to everyone.
Easter hampers are back, full of goodies with free entry to anyone visiting our hospitals. These will bring a smile to 3 lucky winners at Easter. Hamper drawn on the 1st April
---
Ears
During this time of the year we are seeing increasing number of ear infections due to the humidity and allergies.
At the Lake Veterinary Hospital we believe preventive care is the best tool to stop causes advancing to infection and causing discomfort to your furry friends.
We recommend weekly ear cleaning with a gentle ear cleaner like Paws Gentle Ear cleaner. Medication can sometimes be necessary.
Tips to prevent ear infections:
Weekly ear cleaning
Drying ears and using ear cleaner after swimming and baths
Please note that many ear infections are secondary to allergies and the underlying allergy need to be addressed to get a resolution or better management.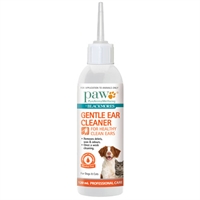 ---
COVID-19 (Coronavirus) Update
Attention all our valued clients:
With the current COVID-19 situation in Australia, we wanted to reassure all our clients we are committed to providing ongoing health care for your pets. It's time to be a family. All of us.
If we can help you and your pets in any way, we will, and if we can't, we will find someone to help. Pick up the phone and call us. We are not going anywhere. We have put in measures to ensure continuity of service for you and your pets.
Since NSW covid-19 restrictions are easing we are opening our doors again to clients following strict guidelines!
We have some step by step processes to help be able to fill your veterinary needs and still remain covid safe.
Phone the clinic that you want to book an appointment with. The friendly receptionist will advise you of the new appointment protocol as consultations have changed slightly. Alternatively you can book online https://www.lakevet.com.au/
The new measures are:
What we would like you to do once you arrive in the car park:
•Proceed into the hospital checking the maximum numbers are being followed on the door sign. If the clinic is at capacity numbers you will be asked to remain outside until one of our staff comes to let you in for your appointment.
•We kindly ask you wear a mask if you are entering any of our practices.
•Only 1 person is to enter with their pet, if you have more family members and all to wish to be apart of the consult, the vet can still come to the car if necessary.
•Use the hand sanitiser provided on the reception bench as you enter and exit the reception area.
•Follow our social distancing floor markers and signs within the clinics reception area.
•For food and medication, pick ups can be made in reception. Please phone ahead so we can organise your order in a timely manner. Our new website allows for ordering of food and products online with delivery at home or at the hospital. The automatic ordering is very helpful and has some special discounts.
•We request all payments be made by card and a receipt will be emailed.
•We are taking these measures to keep you safe and ensure our team remains infection free.
Thank you for understanding and cooperation during this difficult time.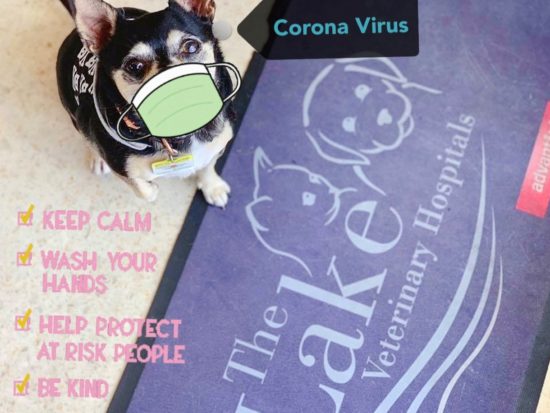 If you are feeling unwell or in self isolation and you need to see us:
Please inform us that you are unwell and need to stay home, or that you are in self isolation
We can talk to you over the phone to discuss whether we think it is a matter of urgency that we see your pet.
We can perform a video link consult – all you need is an internet connection and a smart phone. We will need photos emailed to us before medications are dispensed. Video consults will be the same cost as our normal consultations.
If we think your pet needs to be seen, ask a family member or friend to bring your pet in on your behalf.
We have increased the frequency of our disinfection of our hospitals.
We sincerely appreciate your understanding on the above. It is a surreal situation that we all find ourselves in. It is time for all of us to be mindful of the risk we pose to others, not just the risk that others may pose to us. We hope that all of our clients stay healthy and well, and we will all work together to slow the virus. If you have any concerns for your pet please don't hesitate to call us.
*Please keep an eye here or on our Facebook page for any further updates.*
---
Australia Day Hours
Australia Day Public Holiday Hours
Monday 25.1.21
OPEN 8AM-6PM
Tuesday 26.1.21
CLOSED
Wednesday 27.1.21
OPEN 8AM-6PM
For all emergencies please contact
Newcastle Animal Emergency Centre
4957 7106
---
Christmas Hamper Winners 2020
Congratulations to our 2020 Christmas Hamper Winners
Belmont Christmas Hamper Winner Cleveland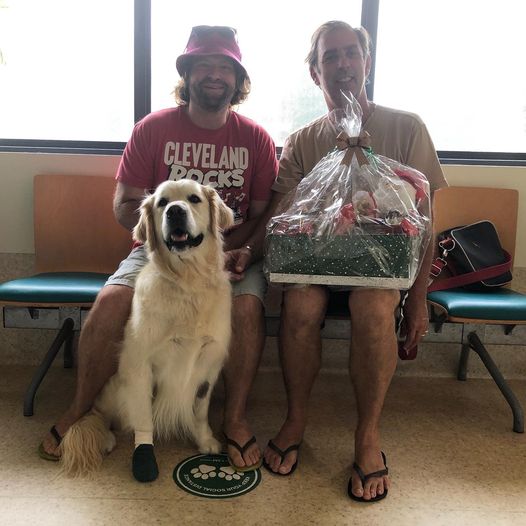 Charlestown Christmas Hamper winners Jax & Cooper
Swansea Christmas Hamper winners Rufus & Tex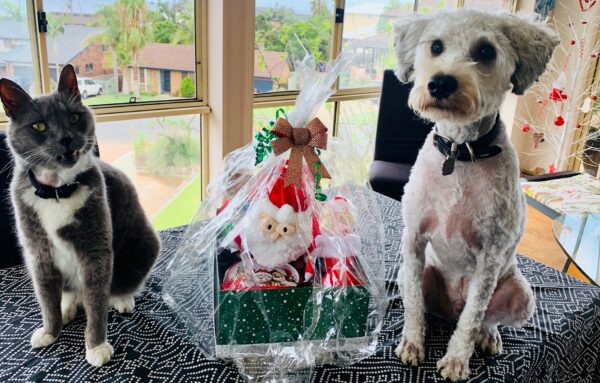 ---
Stress Free Pets
Introducing Zylkene.
Zylkene is an orally taken medication containing a concentration of milk protein acting like a natural valium to help your pet cope with stressful situations.
It can be used short term to help your pet friend often starting1-2 days before a predicted stressful event or change in environment. Some animals may need earlier administration (5-7 days).
For long term use, start giving Zylkene for one month then reassess your pet. The supplement is best used with a training program to help your pet learn that they are ok.
Zylkene can also be helpful:
Vet visits
Moving House
Introducing a new pet
Separation anxiety
Introducing a New Baby
Fireworks
Travel
Boarding
Thunderstorms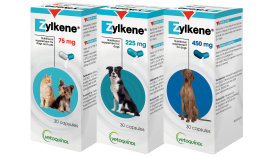 ---
Noise Phobias
Summer in Australia can be noisy: thunderstorms, fireworks and parties are just some of the events that can trigger noise sensitivities in dogs. Although it may not be possible to avoid the noises.
There are some simple ideas for helping your dog to cope during a noisy situation:
· Expose puppies to different noises from a young age and make sure the noises are always associated with something pleasant such as a dog treat. Using Adaptil while encountering a potentially scary sound will help your pup avoid negative associations with the noise.
· Providing a crate in a quiet room filled with toys and hidden treats allows your dog to retreat to a safe place when they feel threatened and helps them cope with the stress created by the loud noises. An Adaptil Diffuser can be placed close by to improve their sense of security.
· Never punish your dog for any behaviour that comes as a result of their anxiety - punishment may make their anxiety worse and has a negative impact on your relationship with your dog.
· Masking the loud noise with a noise your dog can tolerate (such as classical music) can make a big difference.
· Engage your dog in a game to distract them.
Please keep your pets safe & secure during the fireworks.
 Make sure they are wearing collars with tags and that there microchip details are up to date! To check if your pets details are up to date, click the link.www.petregistry.nsw.gov.au
---
New Years Eve Hours
Thursday 31st December Open 8am-5:00pm
Friday 1st January             CLOSED
Saturday 2nd January Open 8am- 12:00pm
For all emergencies please contact
Newcastle Animal Emergency Centre
4957 7106
---
Christmas Hours
We wish all your clients and furry friends a Merry Christmas.
Our Christmas opening hours are:
Thursday 24TH December OPEN 8.00am – 5.00pm
Friday 25th December CLOSED
Saturday 26th December CLOSED
Monday 28th December CLOSED
Tuesday 29th December OPEN 8.00am - 6.00pm
For all emergencies please contact
Newcastle Animal Emergency Centre 4957 7106
---
Festive Food for Pets
The temptation during the Christmas season is to give our pets left over's as a perceived treat for them to share with us.
In many cases this may be without any consequence except a satisfied pet but we do often see gastrointestinal upsets associated with feeding seasoned, fatty or salty foods - this sounds like everything we have Christmas day!
Vomiting and diarrhoea are often symptoms seen but these may progress to a more serious condition such as pancreatitis, which requires hospitalisation and intensive care.
Please be careful when including that four legged family member in sharing your Christmas meal.
Of course, to spoil their fun more, we should also avoid sharing our chocolates.
---
Christmas Pet Photo Competition Time!!

Email your Christmas Pet Photo to lakevet@lakevet.com.au or comment of our facebook page www.facebook.com/lakevet/
Prizes includes soft toys, flea/tick products, food and more.
We cannot wait to see all your pets Christmas photos!
Start posting everyone
---
Heat Stress

Here are some helpful tips for summer:
-Clipping and brushing your pet is a good
idea.
-It is essential that your pets have
adequate shade to rest in at this time of
year. Provide a shady spot on the eastern
side of your home with plenty of water - Unlimited supply of full water bowls
placed in shady areas.
- A clam shell pool in a shady spot is a
great summer treat for a hot dog
- Never leave dogs in cars unattended. -Jog or walk with your dog early in the
morning or in the cool of the evening
when the temperature has dropped.
Short nosed breeds of dogs, such as Bull Dogs,Staffordshire Bull Terriers, Pugs and Pekingese, are very susceptible to heat stress.
Obese and geriatric dogs and cats are at risk too, as well as pets with respiratory disease.
If your pet is affected please contact us immediately and cool the animal by placing it in a room temperature (not iced) water bath or by
hosing it. Place the wet animal in front of the fan and apply ice packs to its head. Treatment needs to be intensive and prompt. Heat stress is a major
concern over summer. Please be careful with your pets!!!
---
Christmas Hamper
Join in our Christmas Hampers free raffle when you bring your pet in between 9th November and 14th December for your chance to win a pamper pack with many goodies for you and your pet at each hospital.
---
Funnel Web Spiders

Warning please be aware that Funnel Web spiders are out and about!
During this time it is best to wear closed in shoes all the time when in the yard and wear gloves while gardening.
If you find one that you can safely capture you can take it to:
*Animal Referral Emergency Centre (At all times)
*John Hunter Hospital (Monday- Friday)
*Reptile park at Gosford (At all times)
---
Tick Season
Paralysis Ticks are out and about. Tick paralysis can be deadly to your family pets!
We recommend Nexgard monthly chews for dogs and Bravecto spot 3 monthly on for cats.
It is best to clear your yard of low lying bushes and long grass.
Daily tick searches are required to ensure any ticks are removed straight away.
Blue Tongue Lizards and Possums can bring ticks into your yard.
---
Eco Hero Kyan Payten
Kyan loves raptors in particular wedge-tailed eagles. He has painted a few and now has turned his attention to helping raise money for injured wildlife. He is supporting the Higher Ground Raptor Centre that rehabilitates birds and then releases them into the wild. Congratulations on receiving a special mention in National Geographic for Kids above.
---
Charlestown Reception Makeover
Whilst your pets have been still coming into the clinic, our Charlestown Reception area has had a makeover. We have new chairs, reception desk and flooring. We look forward to having you back into the hospital to share it with you and your pet.
See a preview below of Luna on the scales admiring the new space.
---
Behaviour
At The Lake Veterinary Hospitals, we value your pet's good behaviour. We encourage good manners from an early age (8-14weeks) with our puppy pre-school classes or one-on-one private lessons. We supplement these classes with a Senior Puppy class for dogs from 4 months of age until 12 months.
We also conduct Behavioural consults and training with our Behaviour vet Anthony Payten and Delta Trainer Phoebe Wallace to help any vices or anxieties. We recommend filling out a questionnaire from our website before a consultation. Ring Charlestown 49436066 or Belmont 49459677 to book.
Our next Junior Puppy school is on the 4th January 2021 and Next Senior Puppy class commences on 14th January 2021.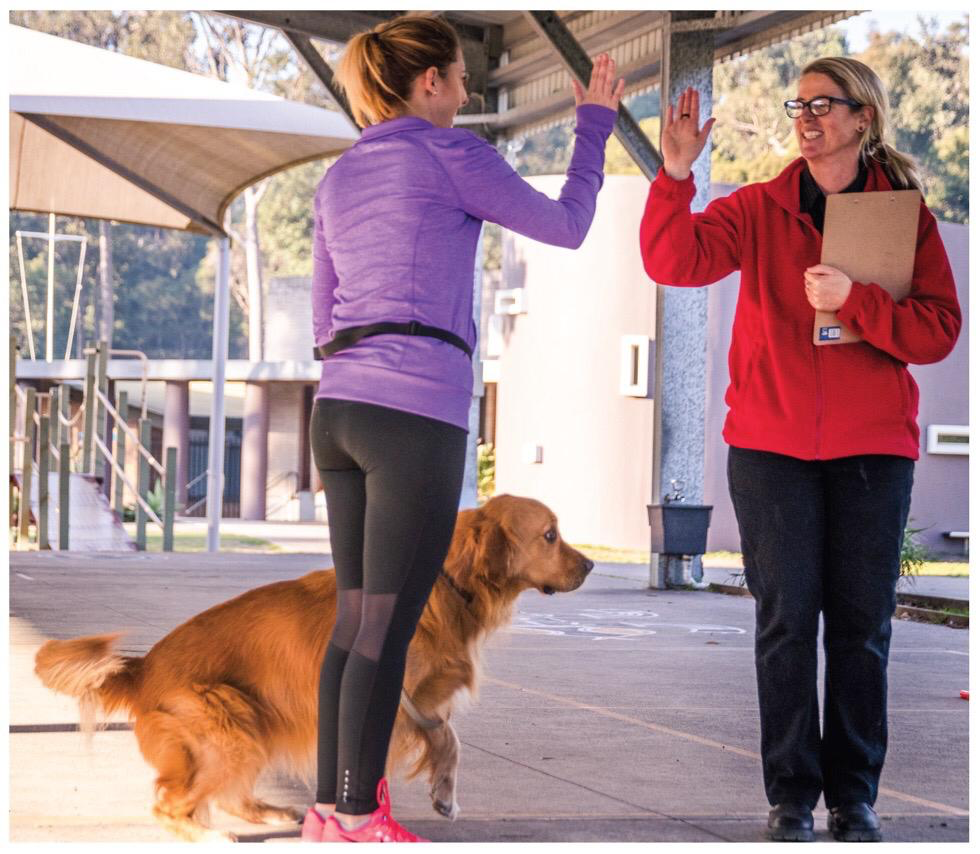 ---
Online pet insurance claims
We are constantly trying to make processing insurance claims simpler.
We now have many insurance companies allowing online claims to speed up the time for your payment with some starting to allow for you to only pay the gap on large surgeries.
---
Previous newsletters